IMPROVES COMMUNICATION WITH CITIZENS AND BOOSTS THE LOCAL ECONOMY
Mobile apps for iOS and Android City Councils

With our app you will boost your local economy and you will improve direct communication with citizens making a municipality more participatory. Great, true!
The app for Town Halls 4.0
You will improve the services of your locality, potentiating the commerce, the gastronomy and the tourism , you will solve faster the incidences that can exist in your city, you will keep the citizens informed in real time with all the novelties and maximize the resources so that you do not have to destine more resources of the necessary ones to administer the app since many are self-manageable.
Some of our clients
We are proud suppliers of the Junta de Comunidades de Castilla La Mancha, the Diputación de Albacete and the City Councils of cities such as Zaragoza, Albacete, La Roda, Montealegre del Castillo or Socuellamos.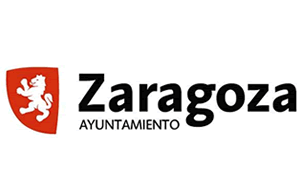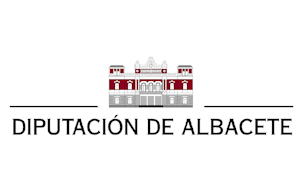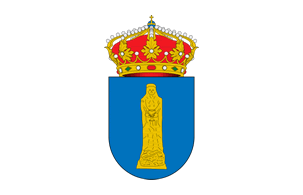 Advantages of our app of town halls
Flexible
We offer you a app flexible, the technology we use allows us to activate and deactivate the functionalities as you need it. An app as alive as your locality.
Adaptive
We work side by side with local councils to design the communication tool that fits the needs of all types of localities .
Maximiza recursos
Conseguimos maximizar tus recursos para que no tengas que destinar esfuerzos adicionales para gestionar la aplicación ya que diversos apartados son autogestionables.
It grows and incorporates improvements
The day to day with you makes us work hard to incorporate new and better features that make even more complete our application of municipalities.
For iOS and Android
The city council app is available for iPhone and Android mobiles so it can be downloaded by almost 100% of smartphones.

Functionalities
Incident report
With it the users will be able to report on the incidences that they find in the municipality, including a description, photography and GPS location. This information is processed and sent to the responsible person being private to prevent misuse of this feature.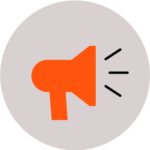 Alerts
Unlimited Push Notifications, in the style of other applications such as whatsapp you can send pop-up messages to inform citizens of those news of interest, temporary alerts or any other type you deem appropriate.
Interactive alerts
Our system of alerts is not only informative but also interactive so you can make when you open an additional action such as opening a website to buy tickets for a concert or access a section of the app itself.
Preferences
Users can subscribe to the topics they are interested in so that they will only receive the messages they are really interested in. However, there is a general channel that all users who have the application installed on their mobile phone will receive.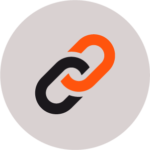 Links
In this section you can include links to websites that provide value to users such as pharmacies on call, bus schedules, sports teams, weather in the municipality, etc…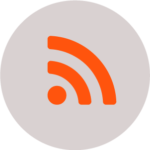 News
In order that you do not have to duplicate efforts our app automatically connects to the website of the City Council and extracts the news keeping citizens informed with the news of your municipality.
Catering, Commerce and Hotels self-administered by entrepreneurs
The entrepreneurs themselves can register their business in the system and update the file of their establishment autonomously. Each establishment must be approved by the application administrator before it is published, thus avoiding undesirable situations.
Tourism
In this section we show the places of interest for the visitor of the locality offering a tourist guide adapted to the new technologies that allows to calculate the route to arrive at each location and once we are in front of the monument or place we have the explanation that will allow us to know with more detail what we have in front of us.
Party Programs
In this section you can see the party programs that you usually elaborate in all the town halls, being able to include the patron saint festivities, Easter, Christmas and any other event that is useful for the users.
Surveys
With the aim of achieving a more participatory locality, surveys can be carried out to receive comments from users to the queries that the City Council deems appropriate, helping the corporation to make appropriate decisions for the municipality and its citizens.
Continuous evolution
Thanks to the close collaboration with the councils we are including new functionalities as we work with you, so we can ensure that this is a living app in continuous growth and improvement to get you to offer a better service to your citizens.
Possibility of tailor-made developments
If you need a functionality that is not among those that we have at the disposal of your city council with our app we can develop it to measure exclusively for you.
How the application can be managed
Manage the mobile app is very simple , its interface is as simple as pressing an extra button, enter the fields and click on save in the vast majority of sections.
To manage it you only need a mobile phone, a tablet or a pc connected to the internet.
Training plan
In the implementation of the application you have a training plan of 4 hours (although usually does not exceed 90 minutes) with which the people who must administer the application will have the necessary training to carry out this task.
Available 24 hours a day, 365 days a year
The application is available to be used and updated at any time so you can keep users informed in real time of everything that happens in your locality.



Download the free app
Citizens will be able to download it completely free in the market corresponding to their smart mobile phone. So they can download it from Google Play for Android users and App Store for iOS (iPhone) users.
Promotional package and instructions for merchants
In order for you to be able to disseminate the application we provide you with QR codes so that you can download the app.
Although it is very simple to use we offer a manual of instructions for entrepreneurs to register their establishment in the application.
How long does it take to develop the application for your town hall?
The application can be available in a period of 5 days since we receive the information from the various sections. It is very interesting that since it is a live application and can be updated as needed the app of municipalities can be launched with the essential sections to include new in the future completely autonomously and instantaneously.
 


You will be accompanied at all times
You will always have a support service to resolve any doubts you may have , so you will have the security of being in the hands of professionals and with a deep knowledge of the operation of the application.
Who will develop the mobile app
Our team is made up of graduates in Computer Science and designers whose objective is to make your Town Hall app useful and easy to use by all types of users.
What services are included
When you decide to develop the mobile application of your town hall with us you will have included the launch of the app that includes:
design and programming of the app
the inclusion of tourist sites
shipment to Google Play and App Store
the training of the staff responsible for administering the app
the support service to resolve any doubts that may arise
the maintenance service of the application to keep it always up to date and available for use and download.
 


A personalized app for your town hall
The app is customized and adapted to your city council, from the icon, passing through the image shown at the beginning of the app as well as the image shown on the cover of the app. You will also have a app for iOS and another for Android exclusively .
Maintenance service
Google Play and App Store are increasingly demanding with the apps mobile that are available for download, we we ensure that applications always meet their standards and are available for proper use by citizens.
How much does the app cost?
App for Town Halls
Start-up and maintenance of the mobile application
Start-up consisting of the design and programming, the inclusion of tourist sites, sending to Google Play and App Store and the training plan 399€.

Maintenance consisting of support service and maintenance service as well as maintenance for download in Google Play and App Store.
Prices do not include IVA.
Now that you know everything that our app brings to your town hall you will surely be interested in hiring our services!
Contact us and tell us what you need. We are prepared to sail the seas of the apps next to you to make it as pleasant and safe.
Other types of applications for Town Halls
Virtual Reality Applications
Merchant Association Apps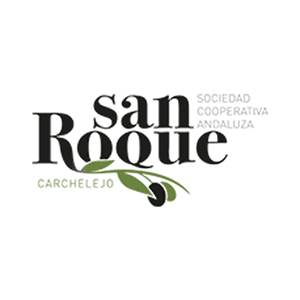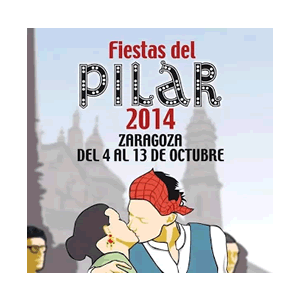 Apps of Gastronomic Routes
Make your project fly over the water
With these services your boat will sail the roughest seas much faster than your competitors.


RECEIVE OUR LOGBOOK (NEWSLETTER)
Want to keep up to date whit what goes on at sea? Subscribe to our Newsletter!
TREASURE MAP (LOCATION MAP)
Now that you are clear that we have the web design service you need, just need to get in touch with us. Contact us now!

Would you like to contact us? You can find us on our boat resting on the waters of this port: Paseo de la Innovación, Nº1, 02006, Albacete

Would you rather send us a message in a bottle? Do it here: contacto@estudioalfa.com 

Or, if you wish, you can also find us through this channel: 967 046 867