CAKEPHP
We develop your project with CakePHP, the most robust and popular framework

CakePHP is a development system that allows fast programming in PHP and that is open source. Its purpose is to serve as a base for the creation of web applications in a fast and structured way.
It is important to note that this is a very powerful tool that allows, among other things, developing B2B solutions for large companies with management software both ERP and SAP.

Rapid development
Using automatic code generation and scaffolding techniques, prototypes can be created quickly.

No configurations
There is no need to use complicated XML or YAML files. Just set up your database and you're ready to bake.

MIT License
CakePHP has an MIT license which makes it perfect for use in commercial applications.

Included Components
Everything you need is included. Translations, database access, caching, validation, authentication and much more, all included in an original PHP MVC framework.
Use of MVC
Instead of having to plan where things are going, CakePHP comes with a set of routines to guide you in developing your application.

Secure
CakePHP brings integrated tools for validation, CSRF protection, form manipulation protection, SQL injection prevention, XSS prevention, to help make your application secure.
BOATS WITH WHICH WE HAVE SAILED
(WORKS DONE)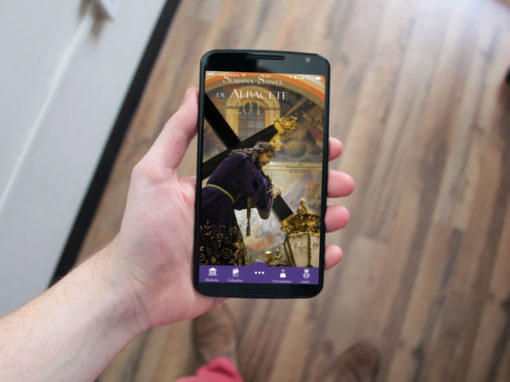 No Results Found
The page you requested could not be found. Try refining your search, or use the navigation above to locate the post.
RECEIVE OUR LOGBOOK (NEWSLETTER)
Want to keep up to date whit what goes on at sea? Subscribe to our Newsletter!
Make your project fly over the water
With these services your boat will sail the roughest seas much faster than your competitors.


TREASURE MAP (LOCATION MAP)
Now that you are clear that we have the web design service you need, just need to get in touch with us. Contact us now!

Would you like to contact us? You can find us on our boat resting on the waters of this port: Paseo de la Innovación, Nº1, 02006, Albacete

Would you rather send us a message in a bottle? Do it here: contacto@estudioalfa.com 

Or, if you wish, you can also find us through this channel: 967 046 867